Custom Keith Haring Shoes For Air Force 1 White Graffiti Hand Painted Sneaker - A006
Description
Name: Custom Keith Haring Shoes For Air Force 1 White Graffiti Hand Painted Sneaker
All handpainted by myself
We can ship to 233 countries and areas. Delivery Method:
DHL/EMS
or
EUB
*Allow an estimated
5-10 days
for production before shipping
*These are a custom pair of shoes so please handle them with care (do not scratch and peel at the paint in order to preserve the shoes). I will not repair or replace the items due to poor care.
*We Support 4 Payment Methods,
Credit Card, Paypal, Alipay, Wechat Pay.
Keith Haring was an American street artist and social activist in the 1980s.His graffiti has become a part of popular culture today, and can be seen almost everywhere in daily life.Keith Haring favorite activity is spreading his special business CARDS around subway stations and street walls.Unlike the early doodlers, who aimed a spray can at a subway train and speared it, Harling did not.He usually paints his masterpiece on billboards.When the advertisement had been removed from the board, it was as good as the blackboard, and Harling took a piece of chalk and drew simple pictures on it, quickly, simply, and without any modification.At first glance, it smells of children's paintings.
Details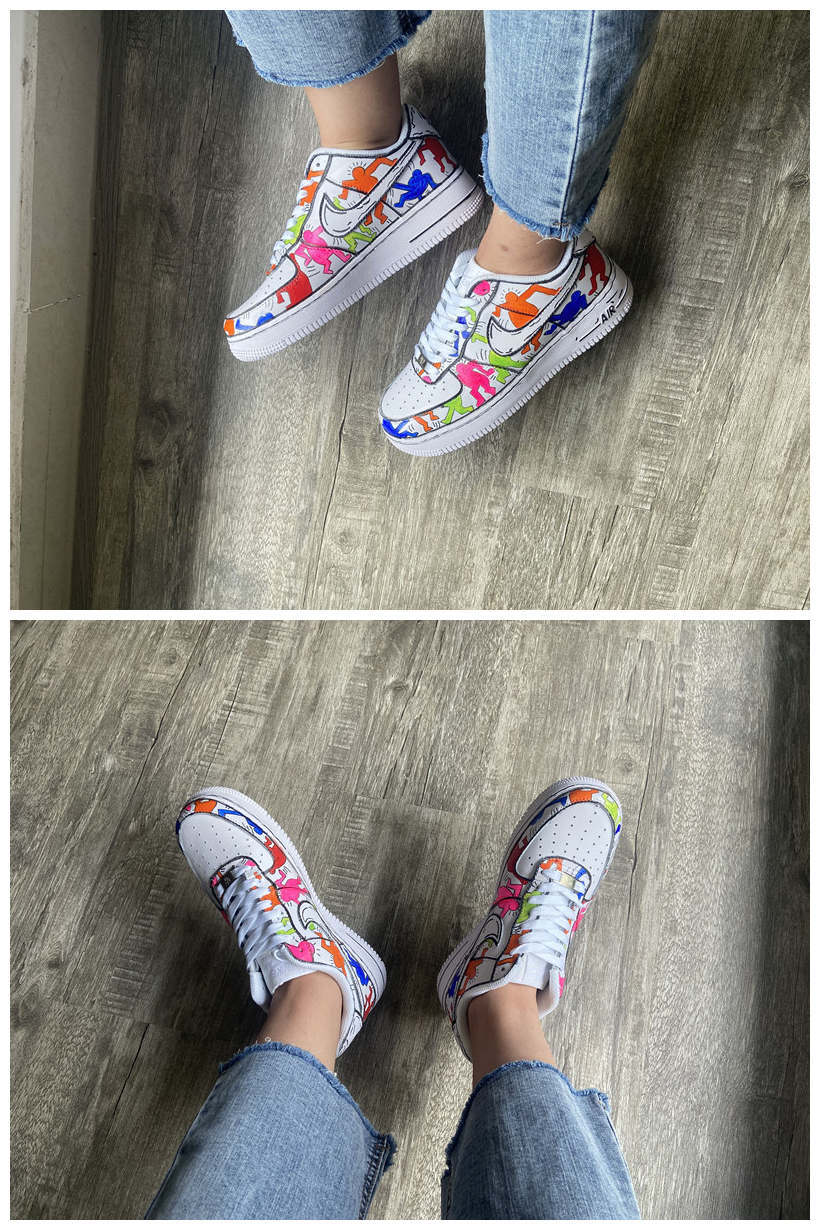 Reviews (2)
ByOliver RandyFriday, 23 October 2020
Good. These shoes are really nice.When I opened the shoe box, I found it was even more beautiful than I expected.
ByBetty ElizabethWednesday, 21 October 2020
I have received the shoes. The color match is really perfect. I like them very much.