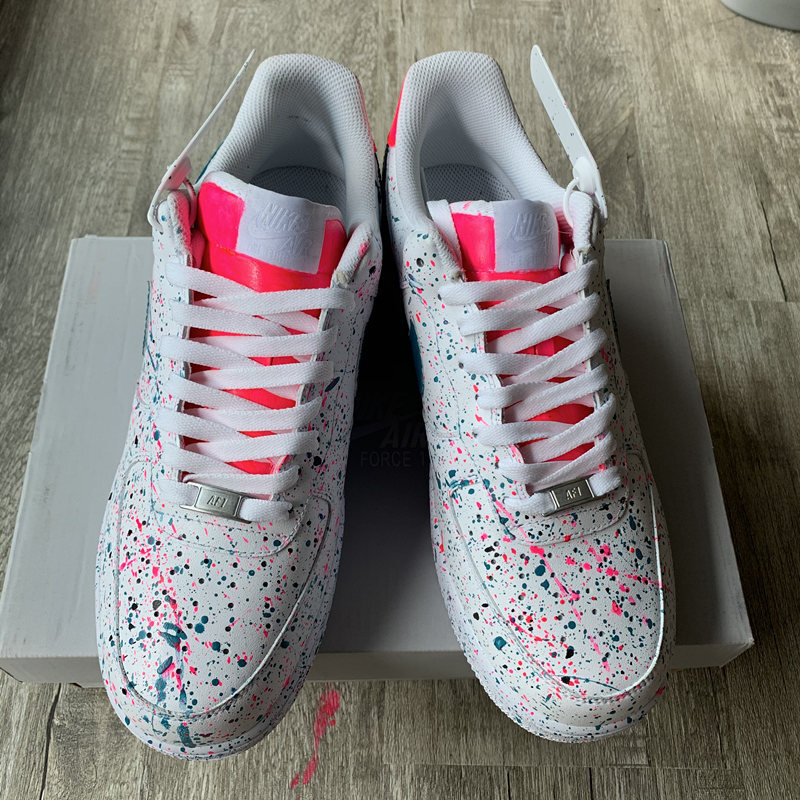 Picture customized shoes customers' evaluation of us
Friday, 09 October 2020

0

1196

0
This is the first time the customer contacted us and told us that he wanted to customize the air force 1 according to the pattern of the shoes in the picture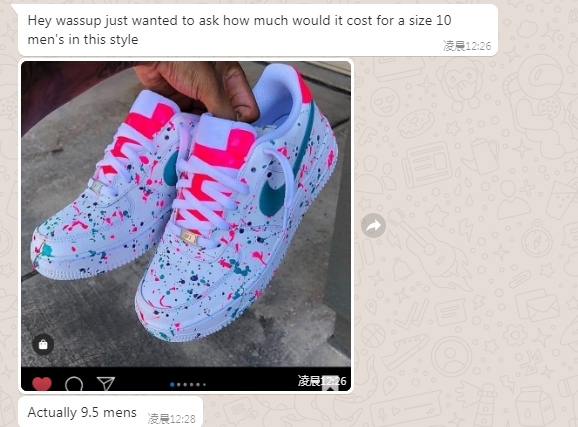 This is the photo we sent to the customer after air force 1 was made.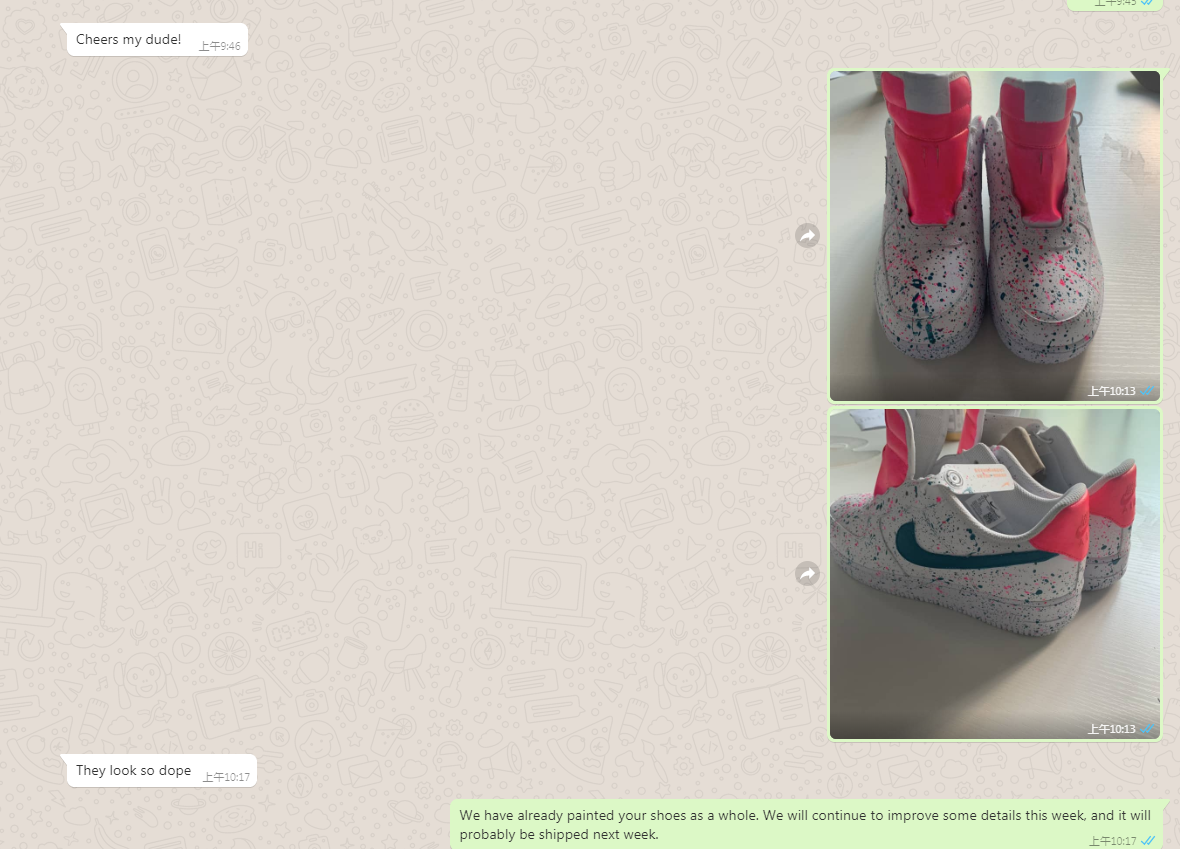 We told the customer that we were going to send out the shoes.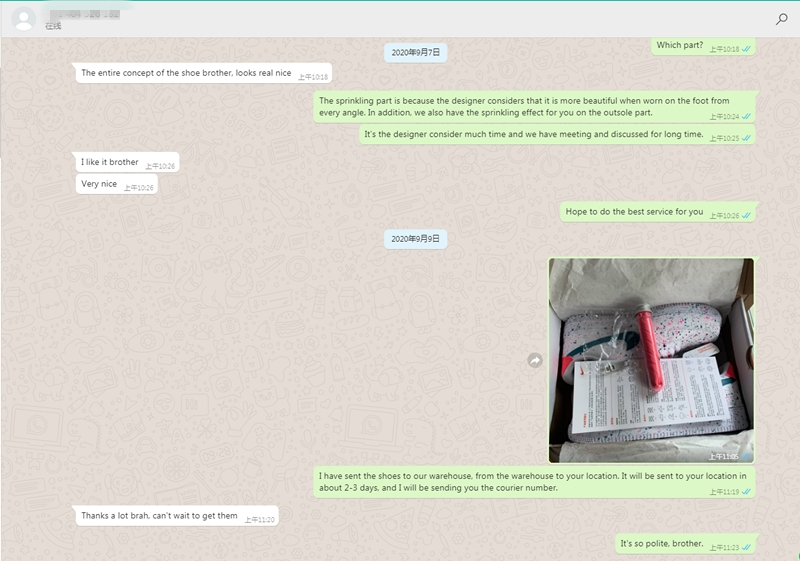 After a period of time, we can track DHL express order number, we told our customers the first time.After the customer received the shoes, they gave us a good evaluation.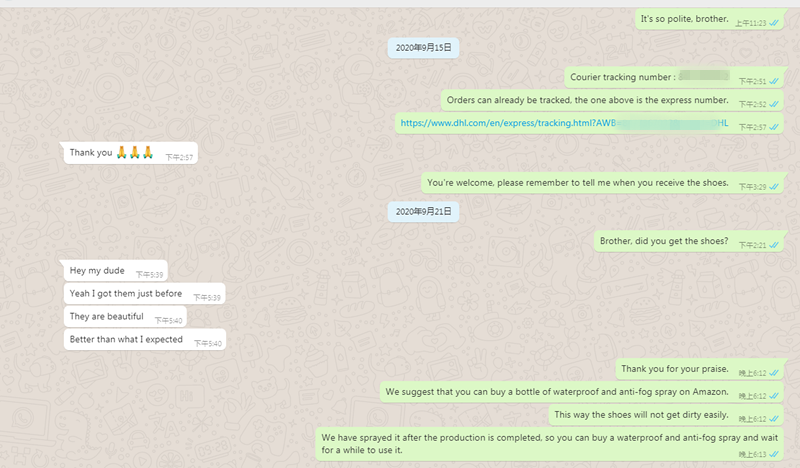 After the customer had been wearing it for a while, we contacted the customer again, asked him how he felt, and gave him some tips on how to maintain the hand-painted shoes.