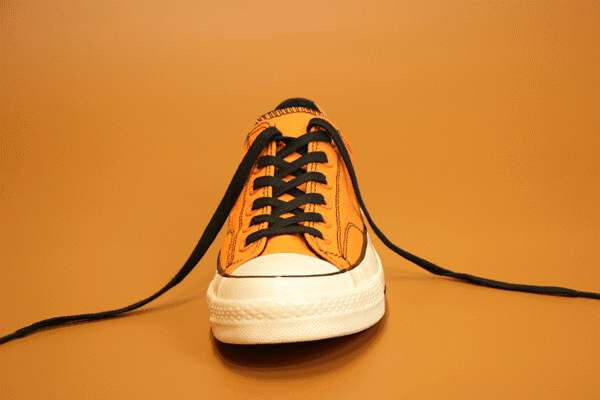 How do dirty Canvas Shoes look Good?
Wednesday, 12 August 2020

0

1389

0
1. Dirty canvas shoes + T-shirt
Summer canvas shoes have the highest appearance rate. They are breathable and comfortable and have a young and simple casual style. They complement each other with summer T-shirts, and their style is close to the girly street style. And the dirty and old canvas shoe style injects a little unruly free and easy feeling into the whole body LOOK, and it is even more fashionable!
2. Dirty canvas shoes + shirt
In the fashion circle, the shirt is not only exclusive to women in the workplace. It can be handsome and neutral. Mix and match a pair of dirty and old canvas shoes. It retains the ability of the shirt but breaks the serious and formal sense of the shirt. Simple color Infused with a lazy "taste of beggar."
3. Dirty canvas shoes + dress
How can there be less beautiful dresses in summer? Retro florals add femininity to you and make you romantic and good mood throughout the summer. Dress mix and match canvas shoes are also the most common, and retro style and old canvas shoes also echo each other, which increases the fashionable index.
4. Dirty canvas shoes + suits
Suits mix and match canvas shoes, so that serious and capable suits have the street casual fashion. With a pair of dirty and old canvas shoes, it seems that the two are incompatible, but they have an unexpected fashionable taste.
5. Dirty canvas shoes + sweater
The small contrast color sweater creates a sense of visual impact, while secretly attracting attention, the worn-out canvas shoes on the feet are the highlight of the whole body!
6. Dirty canvas shoes + coat
Dirty canvas shoes are paired with a full-blown coat. At first glance, it seems that canvas shoes have lowered the grade of the whole style. In fact, it is the addition of canvas shoes that makes your whole body LOOK more distinctive and street fashion.