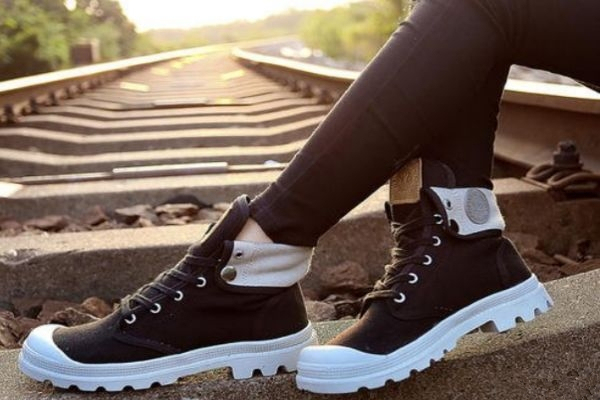 How to match high-top Canvas Shoes?
Wednesday, 12 August 2020

0

1246

0
1. Short: high-top custom canvas shoes + nine-point jeans
High-top shoes and ankle-length jeans are the best combination. Wear high-top shoes to the ankles and slightly roll up the jeans trousers to reveal a small section of the leg, which is particularly beautiful. If you want a simple outfit, you can match it with a striped sweater or a leather jacket. It's simple, generous, and cool.
2. Legs are not straight: high-top canvas shoes + flared pants
The design of the nine-point flared trousers is particularly outstanding, simply revealing a small section of the calf, you can look tall and thin, so it is not strange to match with high-top shoes. On the contrary, it also adds a bit of novelty highlights, as long as a simple combination of black and white can make you stand out from the crowd.
3. High and thin: high-top canvas shoes + small black pants
Black leggings can be said to be a versatile item throughout the year. Because of this, it is so popular with girls. When the black leggings are paired with high-top shoes, the visual effect has been extended by the color to make the legs The lines are more graceful, and the reason of black makes the legs look thinner and longer.