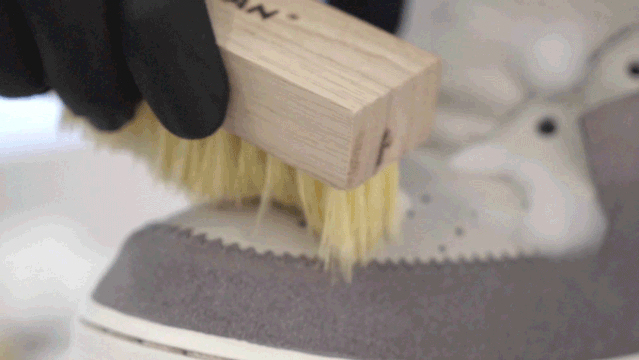 Upper and Lace Cleaning and Protection Methods
Friday, 14 August 2020

0

1073

0
Upper cleaning and protection method
In recent years, the improvement of sneaker upper technology has greatly caught up with or even surpassed the trend of sneaker midsole technology development. The brand-new upper made of Flyknit to translucent gauze material, combined with various long-existing upper materials such as leather, patent leather, suede, etc. On the one hand, the texture and weight of the new sneakers have changed differently, and the cleanliness has also been improved. Difficulty. In particular, shoes like Travis Scott x Nike Air Force 1 "Cactus Jack" and Sean Wotherspoon x Nike Air Max 1/97 have a rich and colorful combination of upper materials, which will be more difficult to clean.
Points
Traditional light leather shoe uppers can be cleaned with a hard brush and are suitable for common lotions.
Do not use hard brushes on woven mesh surfaces such as Flyknit. Use softer shoe brushes and clean them in circular motions.
Do not use hard brushes on suede and suede surfaces. Try to choose soft brushes and clean in a uniform direction.
Please pay attention to choosing the corresponding lotion for materials such as woven mesh and suede. The wrong choice will cause serious color fading.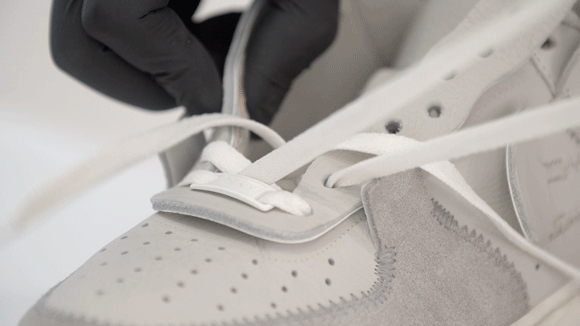 Lace cleaning and protection method
For shoes with shoelace design, the shoelace part is often the most "soft" part of a pair of shoes. Since most flat shoelaces are closer to ordinary clothing in terms of texture and materials, it is recommended that the shoelaces be removed and soaked and scrubbed in a manner similar to hand washing for cleaning.
Points
Usually white shoelaces are the easiest to be stained on shoe uppers. Before washing, you can soak them in hot water containing lotion at about 50 degrees for half an hour and then rub the key parts, which will effectively dilute the serious marks.
Shoelaces must not be cleaned with any brush, otherwise it will cause irreversible results such as pilling and drawing.