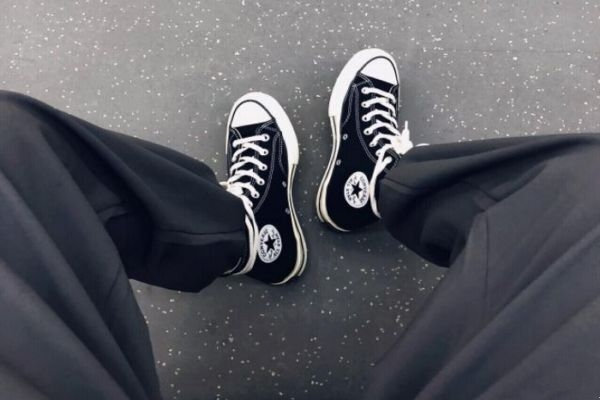 What is the difference between Converse 1970S and ordinary models
Thursday, 15 October 2020

0

1135

0
Converse 1970S and ordinary models have different toe caps, tongues, and wiring.
1. Different toe caps
Strictly speaking, the difference between ordinary Converse and Converse 1970 still comes from his style. Generally speaking, the official shoes of Converse have their own barcodes to prevent counterfeiting. Of course Converse 1970 is no exception. In addition, the big difference between ordinary Converse and Converse 1970s is that the toe of the 1970S and the toe of ordinary Converse shoes. The toe caps of ordinary Converse shoes are mostly pure white, but the toe caps of this shoe have black trim, making the shoes look very fashionable in the retro taste, not boring.
2. Different tongues
In addition, the difference between Converse 1970s is also reflected in one detail, and the tongue of the shoe is also different from the ordinary style. The tongue of this shoe is more straight and fits the instep, making it more comfortable to wear. At the same time, the shoe alignment has also been greatly changed. Generally speaking, the one with three five-pointed stars marked in black can be considered a reissue of the 1970s. But there is no such thing in ordinary Converse shoes. Since this shoe was just launched in 2014, it is currently in the golden age of sales, and the price is high. If consumers particularly like it but think the price is higher, they can buy it this year or early next year. The price at this time should have a relatively large drop, of course, the downside is that it can't be seen quickly.
3. Different prices
This retro-style shoe is more generous than the style, it looks good, and it is very popular. Of course, the difference between ordinary Converse and Converse 1970S is not too big in terms of price. Although it is a reissue, the tag price is generally more than 500 yuan. Even in online stores or discount stores that are considered to be ultra-low prices, this series of shoes The price also ranges from 300-400 yuan. Converse 1970S is different from ordinary canvas shoes, and the price is relatively high.