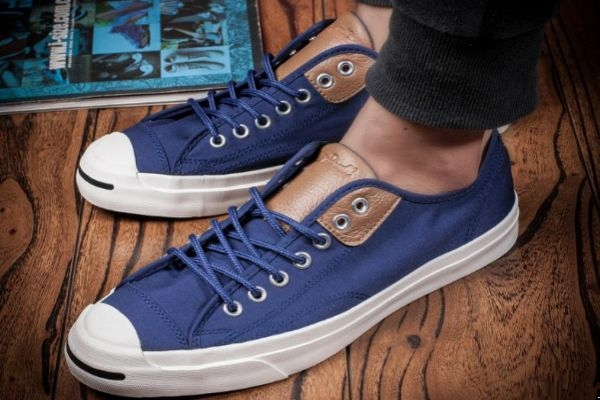 What pants does Canvas Shoes Match?
Wednesday, 12 August 2020

0

1182

0
1. What trousers to custom canvas shoes with good-looking jeans
Canvas shoes with jeans has always been considered the most classic and outdated matching rule. However, matching different jeans has a different taste. Like in the picture, paired with cropped jeans and black sweater, it looks very fashionable and very street-like. In addition, what trousers look good with Canvas shoes? Regarding how to wear jeans, you can also wear loose jeans or ripped jeans. In short, no matter what style of jeans is paired with Canvas shoes, they are all stylish.
2. What kind of pants should Canvas shoes wear? Black pants
Black feet pants are very versatile, so whether it is a high-top or low-top Canvas shoes, it looks good with black feet pants. This is the universal way to match Canvas shoes with any pants in all seasons. When the weather is cold, you can match the top with the sweater and woolen coat as shown in the picture. When the weather is not cold, just wear a T-shirt.
3. What kind of pants should Canvas shoes wear with casual cloth pants?
In addition to jeans, casual cloth pants are pants that we also like to wear. Not only is it comfortable and easy to wear, but it also matches well. For example, boys can wear Canvas shoes with khaki slacks and a shirt on their upper body, which has a sense of college style and shows a youthful and lively side.