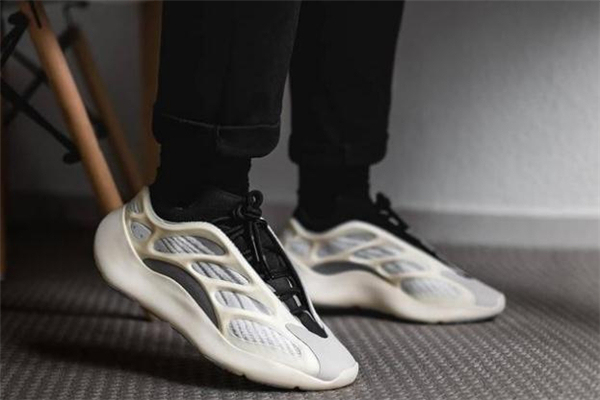 Yeezy700v3 profiled Configuration Introduction
Tuesday, 11 August 2020

1

1080

0
Coconut 700 raw rubber Yeezy 700 V3 "Azael" color matching is released first. The overall design is completely different from the previous two generations of shoes.
The lines of the entire upper look more concise and rounded, changing from a vintage old shoe to a sci-fi avant-garde style. The upper material has also been changed, using a fabric upper with a gray texture and a creamy white frame shell with a luminous effect.
The frame part also has a luminous effect. The Boost cushioning has been cancelled and replaced with blue cushioning glue.
This Adidas Yeezy Boost 700 V3 has never found the similarities between the V1 and V2 versions, and seems to be completely redesigned. 700V3 is not made of a mixture of leather and suede, but has a mesh sole and a thick upper.
It is also equipped with a new shoelace system and a new cushioning technology. The insole is the same as the insole used in Yeezy700. The outsole discards the boost material and uses polyurethane-covered EVA foam material. Although the elasticity and softness are not as good as Boost, its wrapping and foot feel are still very good. Don't worry too much about this.