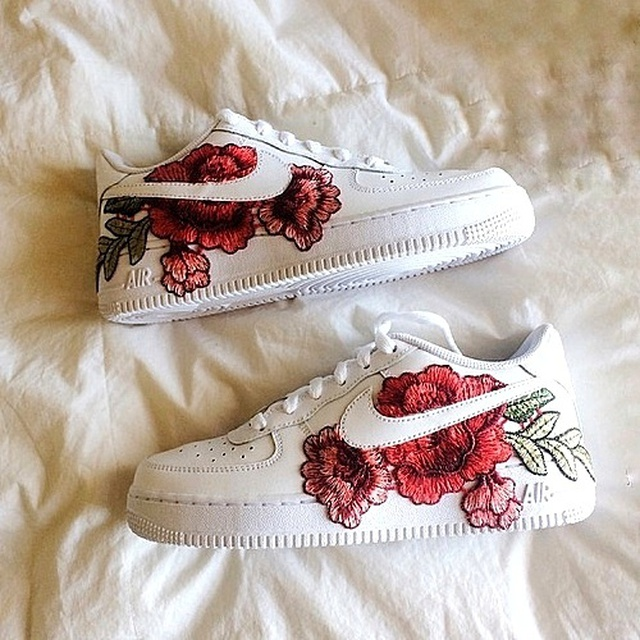 On how to Become a Successful Custom Sneaker Artist
Saturday, 22 August 2020

0

1057

0
Unbelievable-this is a new year, a new decade. For many of our outstanding new custom sneaker artists, this year will be a fresh start, and for the many talented shoe designers who have joined the movement, this will be a turning point. Many of you may also be new to the customization world and want to know how to become a sneaker customizer.
Whether it is customized Air Force Ones or other customized Nikes, Vans or Adidas sneakers, you can get ideas, ideas, wishes and skills in just a few clicks to make beautiful customized sneakers. Many outstanding artists have already started their journey.
But in order to increase the sales of your customized sneaker games (or even just a way to get started), we have listed 5 professional tips to make this leap.
1. High-quality photos of customized shoes
Especially in customs (such as the very popular "Air Force One" custom custom), the way to create an ideal product is through pictures provided by artists. Because they are truly unique works of art, buyers have almost nothing to do except for the pictures and text provided by the artist.
This means that your shoes have multiple angles on a clean background so that your customers can truly covet your artwork.
The clever additions of videos, pictures and other aspects of the design process on the "About the Artist" page can also provide real help.
On white paper, a picture of Custom Air Force 1 Carnation v2 by the custom program Courtside.
2. A rich description of your artistry
In addition to pictures, your text is causing demand for products. What are base shoes or sports shoes? What kind of paint was used? Do you use matting agents, sealants, protective agents and advanced coatings for your shoes? All these delicious details that you want to add to your shoes are well included in your description-and assure bespoke sneaker lovers that you will put in extra effort and time. The famous German custom designer Born Originals did a great job in writing the description, which is one of the reasons why I personally decided to buy shoes from it.
As a lover of sports shoes and customized sports shoes, I personally want to know all the details of customized shoes. Even things like shoe inspirations will shake you. Need help on how to describe your shoes? Discover me some ideas on @Colsai on Instagram.
3. Small extra
The devil is always in the details. Classic pieces like the Jordan Hang tag or Off-White red zipper tie have become iconic details. They are just small things, you can add special things to special products.
Customizers already have this special product, but even ice cream is best added with cherries. It just makes everything more special.
what can you do? Think about the little things-things that can advance your brand. Custom labels, additional unique or custom shoelaces. It is also a smart idea to use brand-custom shoe labels and custom-made sports shoe boxes to show your name.
Even small things like "thank you" memos can go a long way in taking the custom sneaker game to the next level. Never forget the cherry!
4. Professionalism and A+ customer service
First of all, customers are excited about your customized sneakers. They will make your feet stand up tomorrow. Of course, a work of art takes time and effort to complete. However, communicating a realistic timetable and sticking to it is essential for repeat buyers.
Contacting the customer and mailing the mail when the delay occurs will go a long way, especially if the customer has prepared sneakers in advance. Due to the nature of the detailed production time, things will happen. Just remember to keep your hopeful sneaker customers in the loop for any big changes.
Also, never forget the importance of high standards-try your best to maintain the quality of the first pair of customized shoes and make sure they fit the picture. One thing I hate about certain shoes from Nike and Adidas is that there is indeed a lack of quality control for certain mass-produced sneakers: paint drips, glue stains and small defects. Better than them!
5. Social media and advertising exist
Reaching a higher level means developing the brand. Things like Instagram, especially the "Behind the Scenes of Custom Movement" section of the artist page.
Many of you are already experts in social media and have an amazing following. But for those who are worried or inexperienced about social media, bringing products to market is indeed an asset. Your social media page is a way to talk directly with your audience, share your wonderful work, and connect with the many great customization tools in our growing family.
Stay confident and continue to create beautiful works created by many people, and you will build your own followers.