Custom Naruto Shoes For Naruto And Kakashi Air Force 1 White Graffiti Hand Painted Sneaker - A023
Description
Name:

Custom Naruto Shoes For Naruto And Kakashi Air Force 1 White Graffiti Hand Painted Sneaker
All handpainted by myself
We can ship to 233 countries and areas. Delivery Method:
DHL/EMS
or
EUB
*Allow an estimated
5-10 days
for production before shipping
*This is a pair of custom air force 1. so please handle them with care (do not scratch and peel at the paint in order to preserve the shoes). I will not repair or replace the items due to poor care.
*We Support 4 Payment Methods,
Credit Card, Paypal, Alipay, Wechat Pay.
#
This is custom
naruto shoes
on Air Force 1White. The theme of the hand painted shoes is Naruto And Kakashi.
Our theme is "NARUTO", we painted Naruto and Kakashi on two shoes respectively. Naruto uses his trick Rasengan,Kakashi uses his trick Lightning Blade. Naruto has always been Kakashi's apprentice and at the same time Kakashi's successor. Because Kakashi is the sixth Hokage, and Naruto is the seventh Hokage. This special relationship makes this pair of custom air force 1 more interesting.
Video Review
Details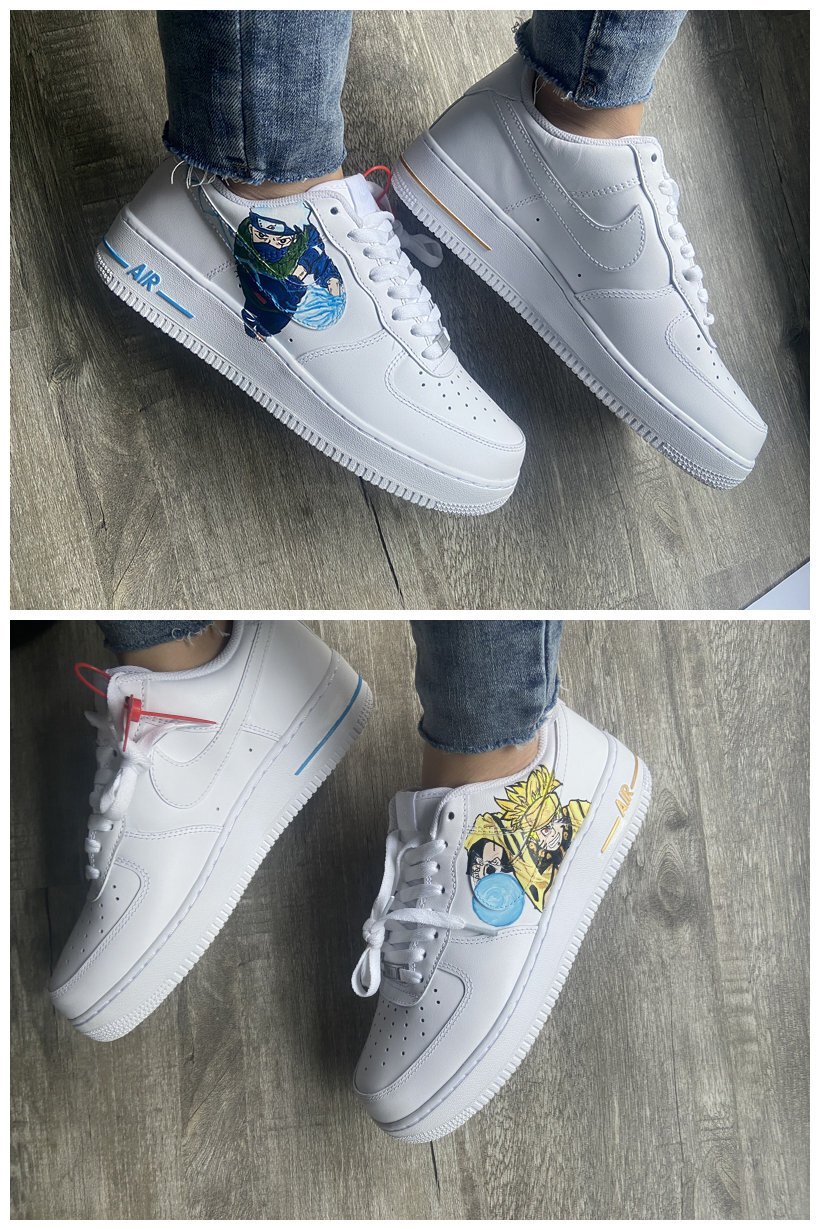 Reviews (2)
ByTerry GodArtist WillisTuesday, 20 October 2020
Here you are. Very nice shoes. But I suggest that the depiction of the face should be more detailed.
ByJoshMonday, 12 October 2020
They look fucking A! Love them!
Thank you very much for your evaluation of us, your affirmation is our best motivation.